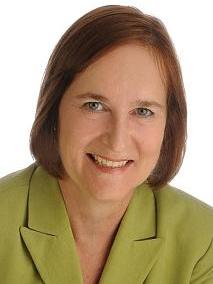 Peggy Blair
Sales Representative
I was a lawyer for thirty years, and have lived in Westboro since 1990.  I trained in interest-based Negotiations at Harvard and taught Negotiations at Queens. 
 
I am also a mystery author and my books have been published worldwide to critical acclaim. I write a monthly humour column for Real Estate Magazine. My popular blog, Kiss and Sell, has all kinds of handy tips for buyers and  sellers (and even other realtors)  on everything from market conditions, to staging, to renovations.

My first  love is real estate. There is nothing I love more than getting a house ready for sale: I have a huge network of tradespeople I work with, and a store room full of staging materials. Call me! (You can follow me on Twitter as @peggy_blair)
 
"When you want it done right, ask a busy person!" 

 
613-725-1171
Mobile: 613-979-0947
I LOVE HAPPY CLIENTS! (See my Testimonials Page for dozens of similar testimonials!!)

"Thank you very much Peggy, it was a real pleasure working with you!  I'm in the military and I've bought and sold more than a few houses, and I can honestly say that I have never worked with a real estate agent quite like Peggy before; hard to imagine saying this, and this is a first… it was fun!
"Peggy went above and beyond, took charge, told us exactly what we needed to do for a quick sale, and even went shopping for a few little things that put the finishing touches on a beautifully staged home.  As a result our home sold quickly for top dollar without conditions.
"It would be our pleasure to recommend Peggy to anyone selling their home.
"Very happy customers, Mike & Carolina."
Mike Mitchell and Carolina Ayala (November, 2017)